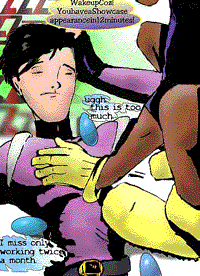 XS: "WakeupCoz! YouhaveaShowcaseappearancein12minutes!"
Cosmic Boy: "uggh this is too much. I miss only working twice a month."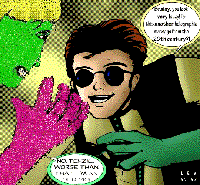 Tenzil: Brainy, you look very fuzzy! Is this another holographic message from the 20th century?
Brainiac 5: No, Tenzil, worse than that...I'm an old PIC!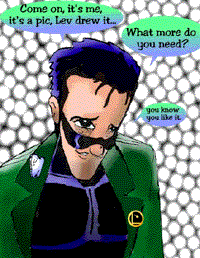 "Come on, it's me, it's a pic, Lev drew it... What more do you need? you know you like it."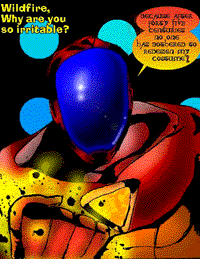 Wildfire, Why are you so irritable?
"Because after forty five centuries no one has bothered to redesign my costume!"